When I found out that I was pregnant with Balian, I was overjoyed! Long before finding out if we were going to be having a boy or a girl, I knew the theme I wanted for our baby's nursery. I wanted a Noah's Ark or All Creatures Great and Small theme. So, when we moved from our Maryland apartment to our craftsman bungalow in North Carolina, I was excited to actually have more than one bedroom, and excited that Balian would have a nursery, all his own.
I started working toward the Noah's Ark theme for the nursery, but quickly found that it was pretty hard to find very many Noah's Ark themed
nursery products
, including bedding and decor. I was pretty bummed out. Hubby and I found a bedding set, but I was told 'no,' when I asked if we could buy it, because it was pretty expensive. My mom told me not to worry, and she made a beautiful Noah's Ark quilt that I hung above Balian's crib, and we found some matching (or close to matching) decor items on consignment. Even though we pieced together a beautiful nursery, for some reason, I still wanted a baby bedding set for Balian's room.
Never say never. Not long ago, I was given the opportunity to review a
baby bedding set
from
NoJo
. I was really excited, and ready to trade some of the baby pastels for big boy colors. So, I chose to review the
Jungle Babies
Collection.
Here's what we got! A big, reusable bag filled with adorable bedding and accessories!
Our eight piece comforter set from NoJo included:
Comforter
Dust Ruffle
Printed Crib Sheet
Solid Crib Sheet
Window Valance
Diaper Stacker
Sheet Saver
Keepsake Security Blanket
Window Valance
Dust Ruffle
Diaper Stacker
Printed Crib Sheet
Keepsake Security Blanket
I couldn't wait to get into Balian's room, and start moving a few things around. We never had a dust ruffle, or anything like that for Balian's crib, and I was so excited to receive one, because we have to use the underneath of the crib for a little storage! The
crib dust ruffle
from NoJo hides the things I don't want everyone else to see!
Clutter is covered by the adorable dust ruffle!
I decided to hang the
nursery valance
over the crib, where my mom's quilt was previously hanging. The valance was a little too long for the small window in Balian's room, and the hardware was already in place above the crib, so it seemed like the perfect spot! There's now a little too much empty space between the crib and the valance, but I plan on putting a cute 'No more monkeys jumping on the bed' decal right there, to close the gap and tie it all together.
We used a simple $5.00 curtain rod to hang the valance on the wall.
Here's what the valance looks like hanging above the crib.
I was able to use all of the bedding for Balian's crib. I placed the solid
fitted crib sheet
over the mattress, and then the printed fitted crib sheet went to cover Balian's special sleepy cushion that his Grammy Leslie made for him (from an egg crate topper). B's sort of spoiled and likes to have extra 'cush.' The
sheet saver
fit perfectly over the extra crib cushion, and tied right onto the crib. Balian is potty training, so having a sheet saver is a huge help! The security blanket was laid over one of B's decorative crib pillows, and then I draped the comforter over the back of the crib.
All of the bedding is in place- used both of the crib sheets, the comforter, the sheet saver and the keepsake security blanket.
Balian- playing in his super awesome crib with his new NoJo bedding set.
After we got everything situated in B's room, he absolutely could not wait to get into his crib and play. He touched the faces of all of the soft, fuzzy animal characters on his new comforter, and greeted them, one by one. Balian loves his new
NoJo bedding set
, and so do I. My husband even noticed that Balian's room looked a little different, and asked what I changed.
I am even loving the
diaper stacker
. I love the cute giraffe on it, too! Right now, I am using it to hold extra diapers and wipes, as well as end of season swim diapers. It's hanging on the back of Balian's bedroom door, so it's in our sight, but out of the way. It's very useful!
All of the infant bedding sets available from
NoJo
are beautiful, and really help make a new mom and/or dad's life a little easier. There are so many styles and themes of bedding by NoJo, there's something to fit every new baby's room!
Check out some of these wonderful bedding sets...
Ladybug Lullaby
Ahoy, Mate!
Bright Blossoms
It would be great to be able to use this set again whenever we decide that we're ready for baby #2. When that day comes, I'll be ready to get my hands on the coordinating items for this cute and friendly bedding set. Coordinating items include: traditional padded 4pc crib bumper, secure-me mesh crib liner, crib sheet, window valance, musical mobile, 4pc wall hanging set, 2pc wooden wall art, wall border, wall decals, lamp & shade, appliquéd coral fleece blanket, flannel blankets, luxury plush throw blanket, hamper, switch plate, night light, rug, nursery basket with liner, high chair cover, wastebasket, Freddie the Frog, and Milton the Monkey plush.
NoJo
makes preparing baby's nursery easy, taking out all of the guess work! NoJo bedding sets and coordinating accessories make wonderful gifts, too! If you're currently expecting, be sure to look for NoJo bedding, and add it to your registry!
I couldn't be more pleased with the adorable
Jungle Babies
bedding set from NoJo. Everything handles my rough and tumble boy very well, and it's all super easy for me to clean and care for! I love stylish products that make my life easier! NoJo has a special place in my heart, and I can't wait to suggest NoJo to my sister and sis-in-law, when they decide to start their families.
Want It? Buy It!
Head to the
NoJo
website to browse their adorable, charming baby bedding collections! NoJo also offers some helpful tools, like how to
Decorate Your Nursery
, and
Tips for New Parents
. Fans can also connect with
NoJo on Facebook
, and follow
NoJo on Twitter
.
Want It? Win It!
One lucky reader will win their very own NoJo Bedding Set of choice! Just use the Rafflecopter entry form below to enter for your chance to win- and don't forget to tell your friends, so they can enter the giveaway, too!
Special thanks to our friends at NoJo for allowing us to review this wonderful bedding set, and for offering this wonderful giveaway for our readers!
Good Luck!
a Rafflecopter giveaway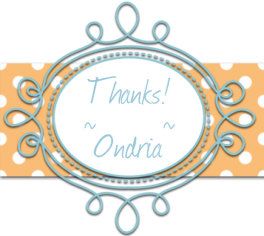 Disclosure: Other than the above featured bedding set, which I received directly from the sponsor, free of charge, for review purposes, I was not compensated for facilitating this review. All opinions expressed are my own. Your experience may differ. Mommy's Block Party is not responsible for sponsor prize shipment.