When my (now) two-year-old was just a baby, it seemed to make a lot of sense for him to sleep in a bassinet in our bedroom. I nursed Balian, and we were up and down all night, so having him nearby was definitely convenient, and it offered my husband and I peace of mind, knowing that he was safe and sound. As he got older, the co-sleeping habit began, controversial as it was/is, it worked for us, and helped everyone get a wonderful night's sleep. Fast forward to today, Balian is twenty-eight months old, and still winds up in bed with us almost every night. While we love and cherish these sweet moments with our son, we miss being alone in our own bed, and we're all lacking much-needed sleep, because of it.
Not long ago, I came across a product that has truly improved the way we sleep, and even get along during our day.
My Tot Clock
is a one of a kind everything clock for little ones who can't yet tell time. My Tot Clock is a sleep clock, alarm clock, time-out timer, activity timer, and nightlight- all in one! When I heard about My Tot Clock, I was so eager to check it out for myself, because we were pretty near desperate for a solid night's sleep.
Yay- our very own My Tot Clock!
Balian knew that this special box was just for him and couldn't wait to open it up!
When we received our package from My Tot Clock, Balian and I were both intrigued by the colorful box! Balian quickly grabbed the box, and started asking, 'Is this my clock?' After we did the mandatory 'mommy's work' photos, we opened up the box together, removed the pieces, and looked at the clock. When Balian went down for his nap, I explored how the clock worked, and started to get pretty excited.
My Tot Clock with power cord/adapter
So- What does this thing do, and how does it work?
My Tot Clock is every parent's life-saver (or sleep and sanity saver, I should say). This adorable
five-in-one clock for tots
helps parents get their children on a schedule that everyone can stick to.
Parents can program My Tot Clock to suit their schedule... it's so easy!
For nighttime use, My Tot Clock can be used to play lullabyes and bedtime stories. Parents can program the stories or music to begin at a certain time every night. Our son is a night owl, and by that, I mean he is up late, late, late every night! I thought that aiming to have Balian in his own bed by eight-thirty each night, would be a great place to start. So, I started getting him ready for bed, reading a story to him in his own room, and then I set the My Tot Clock to play lullabyes, starting at ten minutes to nine. The volume is soft, and the music is sweet and comforting. At the same time, we have the blue
nightlight
set. We programmed it to turn off by ten PM, because even the lowest setting is still a bit too bright for Balian's liking.
For the morning (wake-up time), we set the clock to play special wake up music at seven-thirty. The clock automatically begins playing soft, cheery music, and it's a great way for Balian to start the day. He's happy from a great night's sleep, and we're all bright, and bouncing, ready to face whatever the day may bring.
Uh-oh- time for a time-out...
Other wonderful features of My Tot Clock include an activity timer, and a
time-out timer
. The activity timer is green, and we've been using it for about twenty minutes at a time for things like arts and crafts, play time with toys, etc. I set the clock to play a little music at the end of each activity time, and it adds fun to our clean-up time. The clock's light is green during activity time. When we need to have a time out, I use the red button on My Tot Clock. Balian has learned that if the clock is red, he's in a bit of trouble, and has to stay in his room until the red light goes out- recommended time out for a two year old is two minutes.
Balian has even taken an interest in the actual clock, wanting to know how it works.
This boy is just like his daddy!
My husband and I have both seriously been enjoying having this great training tool in our home. Not only is Balian sleeping better, and on schedule, it's helping us as we praise and discipline, as well.
Having My Tot Clock
in an easy-to-see place, on top of Balian's bookcase, means that it's visible to him during playtime, nap time, nighttime, etc. Balian has quickly caught on to what the colors mean, and we've had fewer tantrums being thrown and lots more dancing around and hugs!
My Tot Clock, in B's room, on the bookshelf...
This wonderful clock can be plugged into the wall, or it can run on batteries. It's perfect to bring along on weekend trips away from home, or nights spent at grandma's house! There's even a 'white noise' setting on My Tot Clock, which you can use if your child is like mine, and is used to sleeping with a fan on. Life happens, which means that we can stray from our routines every now and then, and thankfuly, My Tot Clock gets that, and parents can manually start any of the lights or functions, whenever they need to, just by holding down the correct colred button for five seconds. My Tot Clock is made for tots- ages two and up, and has a built in handle, making it easy for little hands to grasp and carry.
We are forever grateful that we were able to try My Tot Clock and introduce it into Balian's daily routine. Now, we couldn't imagine a day without it! My Tot Clock would make a great gift for your tots, or it would be a great gift to any mom or dad who could use a great tool like this! My Tot Clock also offers additional story and music cartridges for use with the clock, as well as accessories and face plates.
Want It? Buy It!
To learn more about My Tot Clock, or to purchase one for yourself or someone you love, visit the
My Tot Clock website
. Be sure to connect with
My Tot Clock on Facebook
, through their Fan Club Group!
Want It? Win It!
One lucky MBP reader will win their very own My Tot Clock! Just use the Rafflecopter entry form below to enter for your chance to win! First two fields on the Rafflecopter are mandatory and the rest are optional- just remember, the more you do, the greater your chances of winning are!
Special thanks to My Tot Clock for allowing us to try and share about this must-have product for moms & dads, and for offering a special giveaway for our readers, as well.
Good luck!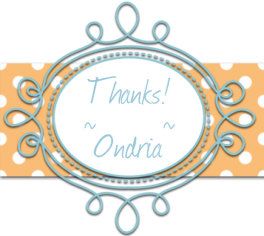 Disclosure: Other than the above mentioned products, which I received directly from this sponsor for review purposes, I was not compensated for facilitating this review. All opinions expressed are my own. Your experience may differ. Mommy's Block Party and its team members are not responsible for prize fulfillment or shipment- this is the understood responsibility of the giveaway sponsor.